Discussion Starter
·
#1
·
I sent my REM 700 SPS to GA Precision for some upgrade work and got it back last week. I wanted a precision rifle that I'm still able to hunt with, so weight was taken into consideration. Here's what I ended up going with:
- Bartlein 26" barrel, #4 contour, 1:11.25 twist
- PTG Serengeti 30-06 reamed chamber
- Stock bolt with Badger Mini-Knob and M16 extractor mod
- Manners Elite Hunter EH-2 stock, painted in GAP Camo, bedded
- Stock trigger (non-XMark), tuned by GAP
- APA RTG/LA bottom metal with AI 300 WM Magazine
- Badger 20MOA scope base
- Vortex Viper HS 4-16X50 BDC, with their Precision Matched Rings
- Black Cerakote everything but the stock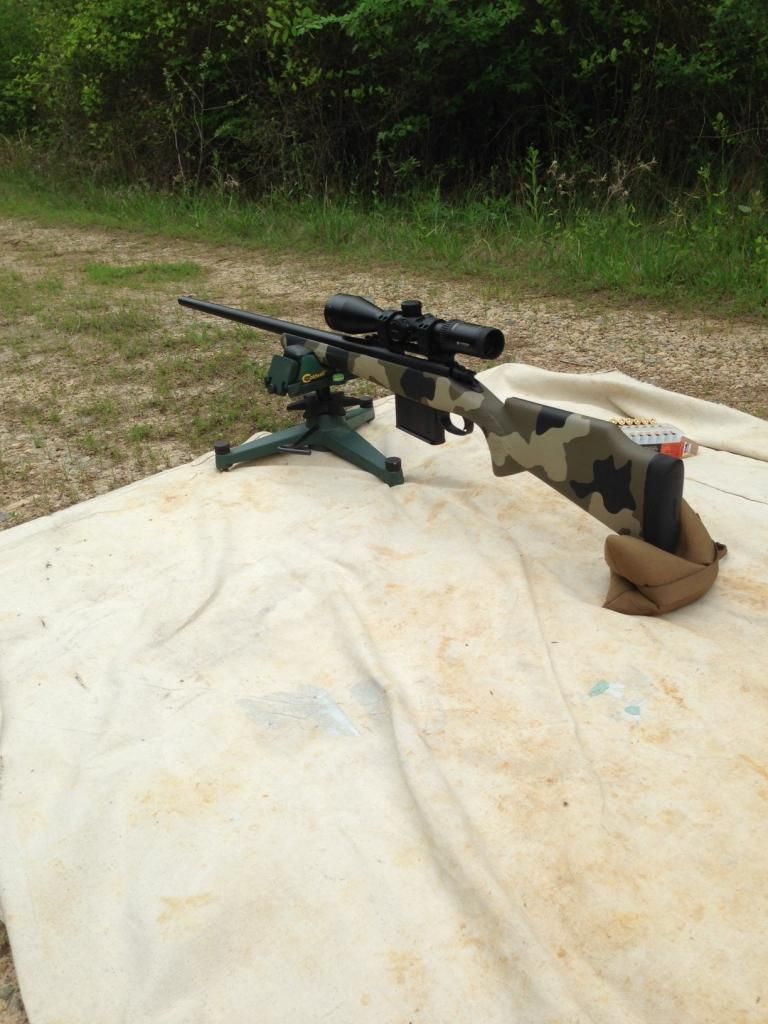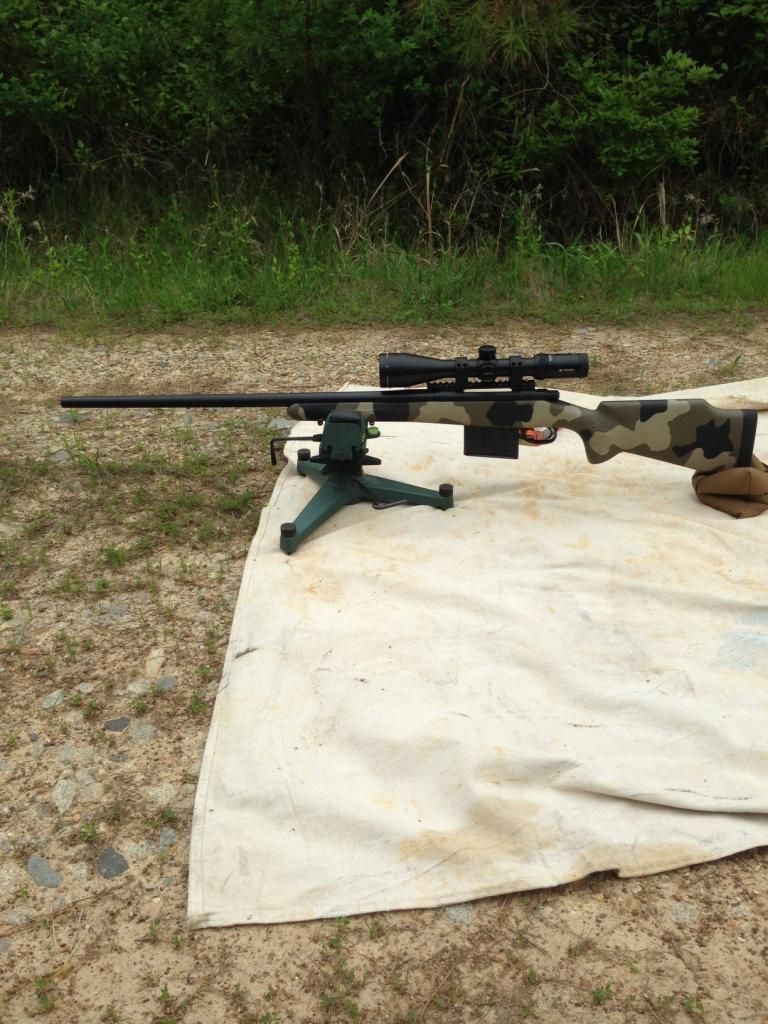 I had read a bunch of recommendations for the Serengeti reamer so I decided to go with that over the standard 30-06 reamer. I ordered one from PTG and had it shipped to GAP. I went with the standard throat since I won't be shooting bullets over 200g. I now have it in my tool box to use for re-barreling down the line, or to build another rifle.
The rig was somewhat front-heavy with the longer/heavier barrel and a stock that weighs next to nothing. Adding the scope helped to balance it some. I had yet to load any rounds for this rifle because I was wanting to fire-form a few cases to see if the dimension match the reamer print. So I used a box of Federal 168g GMM for the break-in and initial groups. I only had to fire 3 shots before the copper fouling tapered off. After the break-in and some more shots to walk-it-into the center, I went ahead and fired a 5 shot group at 100 yards. It was 85 degrees, humid as F*CK (meteorology term), and the barrel was still warm from the previous shots.
This goup measured 0.406. This rifle is a pleasure to shoot and I'm impressed with how it shoots factory ammo. I'm in the process of working up some handloads for it and will report back when I get some results.